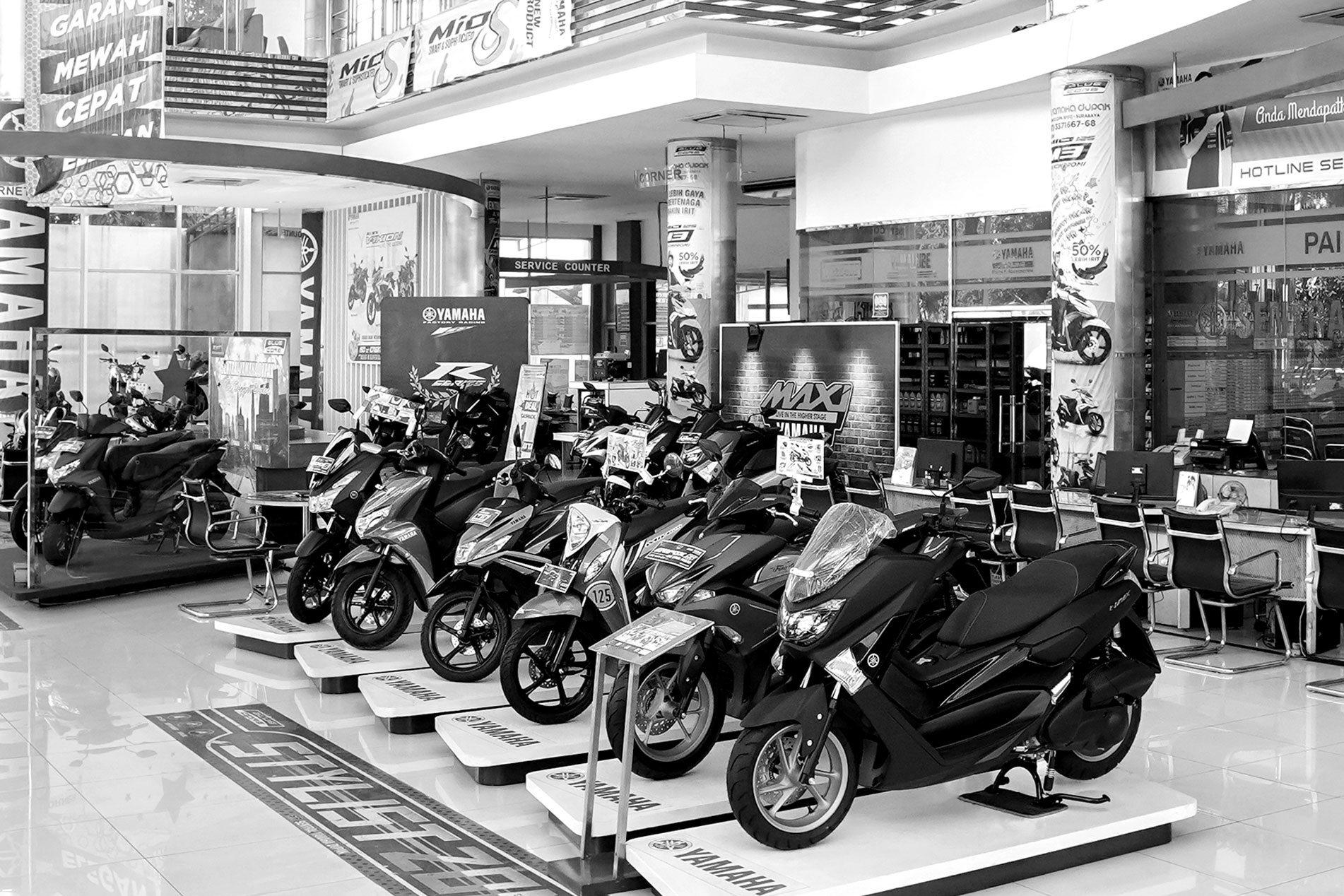 The Official Dealer of all YAMAHA Motorcycles & Parts, Services, Spare Parts, Generators & ATV
PT SURYA TIMUR SAKTI JATIM
The Official Dealer of all YAMAHA Motorcycles & Parts, Services, Spare Parts, Generators & ATV
PT SURYA TIMUR SAKTI JATIM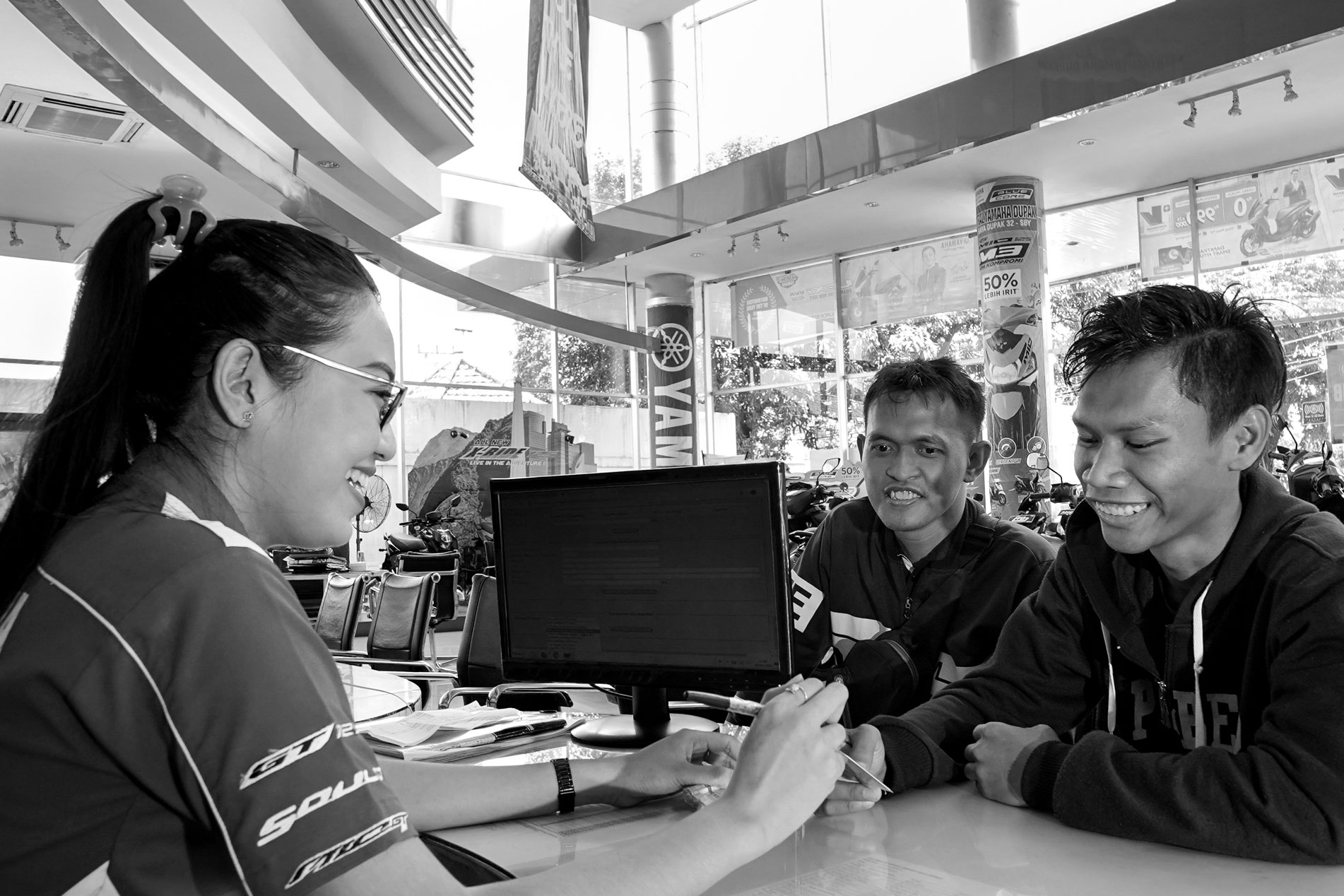 The Official Dealer of all YAMAHA Motorcycles & Parts, Services, Spare Parts, Generators & ATV
PT SURYA TIMUR SAKTI JATIM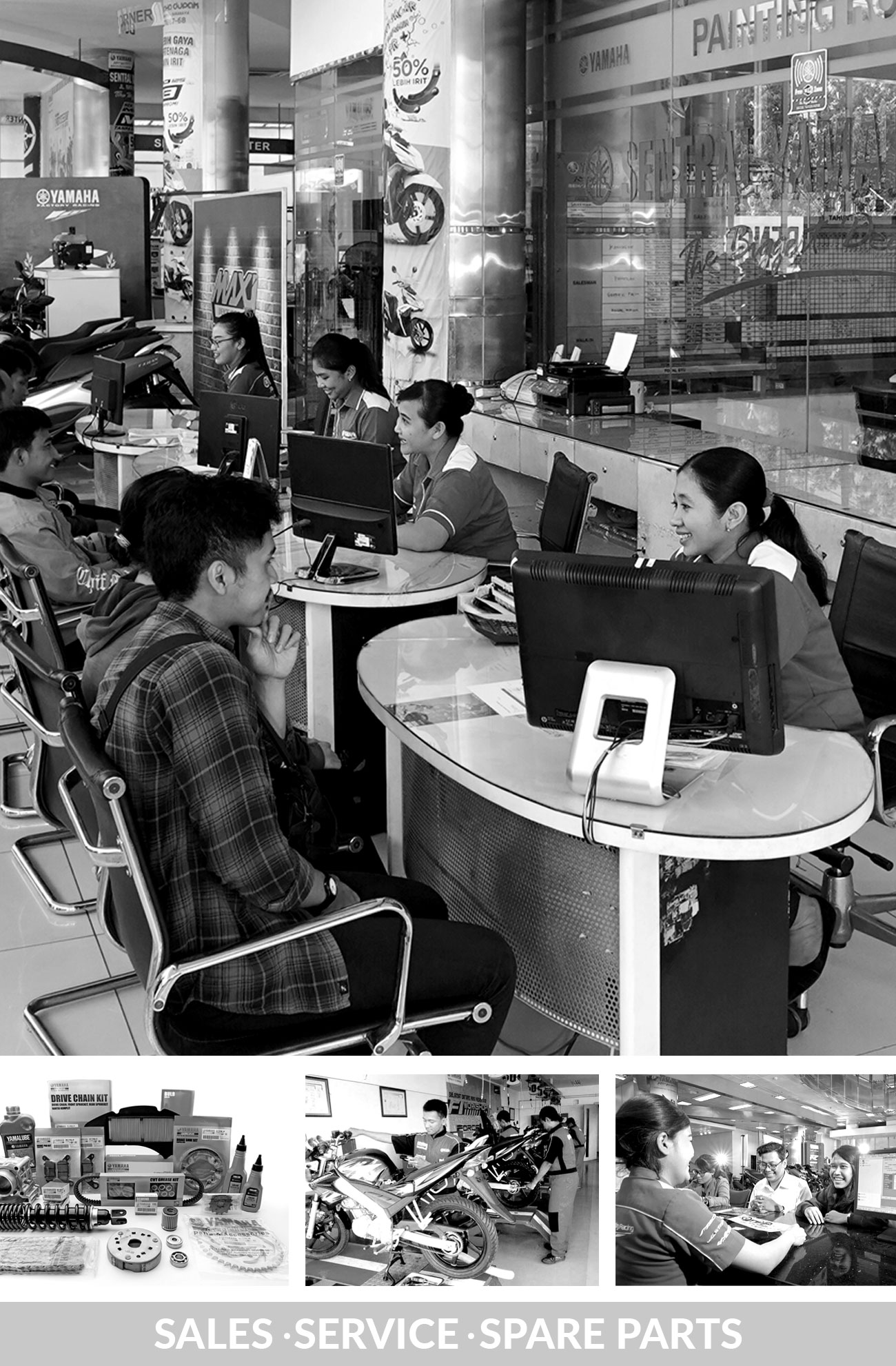 PT SURYA TIMUR SAKTI JATIM
CATEGORIES
YAMAHA , DISTRIBUTION & TRAINING
WHERE WE CAME FROM
Back in 1974, PT Surya Timur Sakti Jatim opened their first store which at the time only consisted of 16 employees. The original store was then named Yamaha Pool. In 1975 we relocated and changed our name to Yamaha Harapan Jatim due to the progression of our companies performance. We then relocated once more 7 years later.
TODAY
Over the last 42 years, together with PT Roda Sakti Surya Megah the company progressed with the goal in mind to become one of the best Yamaha motorcycle distributors in Indonesia, catering to provide high quality original Japanese technology, products and services. Our company is now situated all over the Eastern regions of Indonesia, spanning East Java, Borneo and Nusa Tenggara with well over 1700 employees.
WHY YAMAHA?
Yamaha provides customers with only the best quality products & service. Our personal touch towards meeting this goal is born from our skilled, efficient, caring and reliable staff.
WHY YAMAHA IS CONSIDERED No.1 IN QUALITY
1. Broad coverage
2. Vast service network spread across numerous regions
3. Mechanics & technicians are certified in their respective fields
4. 5-year warranty for high-quality products
5. Completely outfitted with contemporary equipment
6. Original and affordable spare parts
For more information please visit:
yamaha-jatim.co.id
TRUSTED
YAMAHA products are guaranteed to be of the highest quality and have continue to be recognized globally as such for decades.
EXPERIENCED
Our organisation employs only certified experts and technicians. All of whom are trained to serve our YAMAHA customers.
INNOVATIVE
YAMAHA constantly innovates to ensure all products are current and aligned with contemporary expectations & trends.
RELIABLE
All YAMAHA products can be trusted because we always prioritize the best quality for our customers.